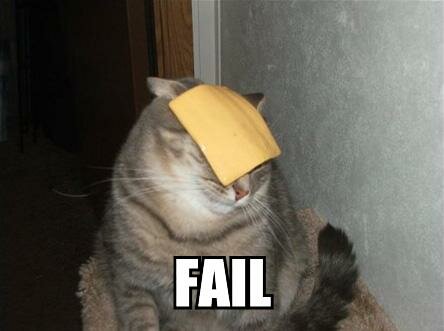 I was talking with a friend the other day whose first show had been attended by me. And just me. He was bummed and I was trying to give him some advice based on an essay that I had read by noted nutburger Ernst Jünger called On Pain
.
Jünger says that there are two kinds of people in the modern age: Those whose whole existence is based on avoiding pain and those who realize that pain is unavoidable and must be dealt with. "Pain" for Jünger is a broad term: It can be physical pain, or it can mean embarassment, failure or disappointment. And, by perpetuating the idea that it is desirable or even possible to totally avoid pain, we consign ourselves to a life of fear and mediocrity. Only the second group is capable of doing truly epic shit (my term).
In my experience, this is true. Because there is only one skill that I am absolutely convinced will yield more success. And that one skill is being able to deal with failure.
Losing. Blowing it. Embarrassing yourself. Not meeting deadlines. Humiliation. Regret.
And the amazing thing is that our contemporary culture and educational systems seem to be designed to shield people from experiencing failure. The only people who actually experience failure are those, like us, who take on projects of their own, independent of any institution.
The good news is that being an artist (ie. being you or me) means understanding failure. If you've never failed, then you've never tried. So, take heart and know that the lumps that you take when you drop your EP and no one downloads it, or when no one comes to your show, will serve you well when you attempt anything else. And this ability to deal with your failures and bounce back from them will surely be useful in other, probably most aspects of your life.
So, if you haven't failed yet, you haven't hung it out there far enough. And if you have failed, realize that you're stronger and better prepared for life that many who surround you who haven't dared as much as you have.
Just my two cents.
Let me know in the comments what your biggest (artistic) failure has been and what you've learned from it!